ABOUT SOLOMON'S GATE
Solomon's Gate: A northern California dating agency with a divine connection. 

Seekers: Those who appeal to Solomon's Gate for help finding their soulmate.
Solomon: The angel who guards the doors and the hearts of the Seekers.

Destiny's Dream (Book One)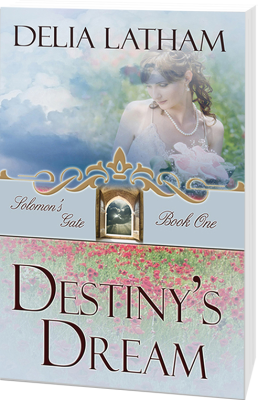 Is a little respect too much to ask at a parent's funeral?
Apparently it is for Destiny May. Her mother's "going away party" is crashed by a totally irreverent stranger. Clay Gallagher is built like a small mountain and far more vocal than is fitting. When it turns out he's not even at the right funeral, Destiny demands retribution in the form of an escape from the day's dreary proceedings.
Their relationship has some kinks - starting with Destiny's determination to found a Christian dating service in their conservative town of Castle Creek. 
Clay has little respect or patience for such a frivolous profession. But when Destiny is threatened by an anonymous caller who deeply resents her and what she does for a living, Clay makes it his business to keep the saucy redhead out of harm's way.


Trouble is, spending time in her company weakens his defenses...and Cupid's arrows are known to fly straight to the heart.